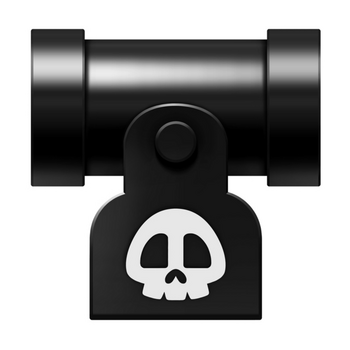 Bill Blasters are the cannons that shoot
Bullet Bills
in
New Super Mario Bros. Wii
. They continuosly shoot Bullet Bills in
Mario
's direction or in two directions. Bullet Bills are black cannons with a skull on their bases. They're sometimes Bill Blasters on Bill Blasters. You'll see this in
World 6 (NSMB Wii)
. That means they shoot Bullet Bills in both directions. Surprisingly, Bill Blasters still shoot Bullet Bills if you are standing right next to the cannon itself. That means a Bill Blaster isn't safe at all.
Ad blocker interference detected!
Wikia is a free-to-use site that makes money from advertising. We have a modified experience for viewers using ad blockers

Wikia is not accessible if you've made further modifications. Remove the custom ad blocker rule(s) and the page will load as expected.