Park Square is the 9th stage on Wii Music on Custom Jam. To get the stage you have to complete Suyaki on Handbell Harmony to get the 9th stage. The stage has a music table with some benches. Some tutes will help you like Susie Tute,Bob Tute,Pedro Tute,Natiltle Tute,J.J Tute and don't forget Sheabation Tute the master of Wii Music.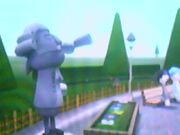 Ad blocker interference detected!
Wikia is a free-to-use site that makes money from advertising. We have a modified experience for viewers using ad blockers

Wikia is not accessible if you've made further modifications. Remove the custom ad blocker rule(s) and the page will load as expected.