Sheabation J Tute (6th March 1939 - 8th March 2010) (aged 71) was he music mastro on Wii Music he has his own statue in Park Square and he helps you make a video on Wii Music He is also in Sheabation Stories and our upcoming PG-13 movie called The 80's Are All That. The opening logo is seen from that movie too. [[1]]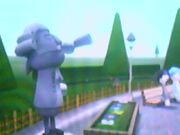 Ad blocker interference detected!
Wikia is a free-to-use site that makes money from advertising. We have a modified experience for viewers using ad blockers

Wikia is not accessible if you've made further modifications. Remove the custom ad blocker rule(s) and the page will load as expected.